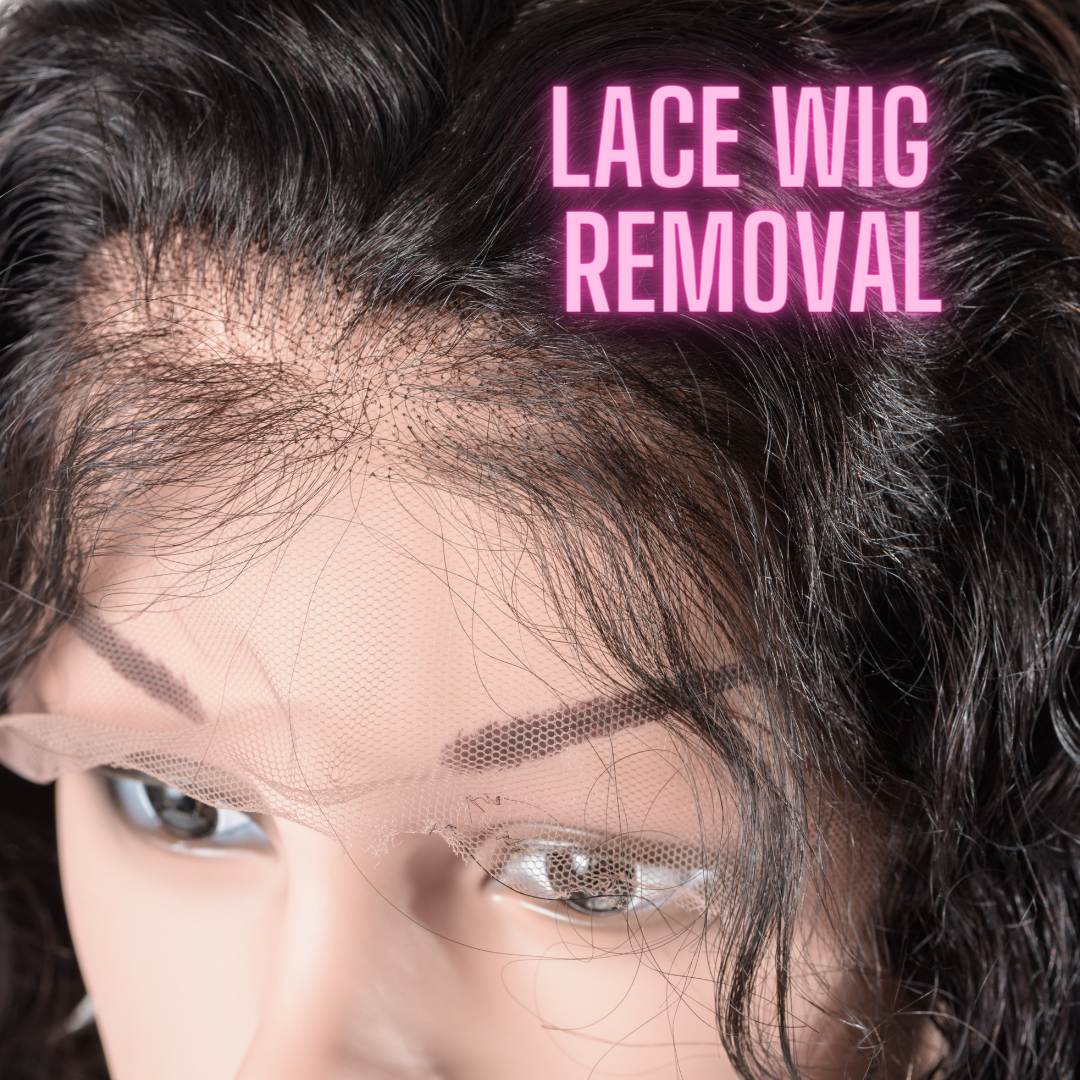 Hey Lovely! Lace wigs are a popular choice among people who want to change their hairstyles without damaging their natural hair. They offer a natural-looking hairline and are available in a variety of textures and lengths. However, removing a lace wig can be a challenging task, especially for first-timers. In this article, we will guide you through the process of lace wig removal in a safe and efficient manner.
Understanding Lace Wigs
Lace wigs are made of a wig cap that is constructed using a lace material and hair strands that are attached to the cap. The cap is designed to fit snugly over the head, while the hair strands create a natural-looking hairline. Lace wigs can be worn for several weeks and are usually secured to the head using tape, glue, or a combination of both.
Preparing 
Before you remove your lace wig, you need to gather the necessary tools. You will need a wig cap, a wig brush, a wig stand, and a wig spray. You will also need to use a wig solvent or adhesive remover to remove the tape or glue that is holding the wig in place.
Step-by-Step Lace Wig Removal
Begin by brushing your wig to remove any tangles and knots.
Next, apply the wig solvent or adhesive remover to the hairline of the wig. Make sure that you apply enough of the solution to saturate the tape or glue. Use a natural product like our Blue Silk which is designed to calm the area and prevent any adverse reactions. 
Wait for a few minutes to allow the solution to work. The waiting time will depend on the type of tape or glue that you used.
Slowly start peeling the wig away from your head, starting from the hairline.
Continue peeling the wig until it is completely removed from your head.
Once the wig is removed, you can use the wig brush to remove any remaining glue or tape.
Place the wig on the wig stand and allow it to air dry.
When the wig is dry, you can store it in a wig box or bag.
Cleaning Your Lace Wig
After removing your lace wig, it is important to clean it thoroughly. The following steps will help you clean your lace wig properly:
Fill a sink with lukewarm water and add a small amount of wig shampoo.
Place the wig in the water and gently swish it around.
Rinse the wig thoroughly with cool water.
Apply a small amount of wig conditioner to the wig and let it sit for a few minutes.
Rinse the wig thoroughly with cool water.
Hang the wig to air dry.
Conclusion
In conclusion, removing a lace wig can be a straightforward process if you follow the steps outlined above. However, it is important to be patient and gentle when removing the wig to avoid damaging the hair strands. It is also essential to clean the wig thoroughly after removing it to maintain its longevity. With proper care and maintenance, your lace wig will look great for many wears to come.
UNTIL NEXT TIME X