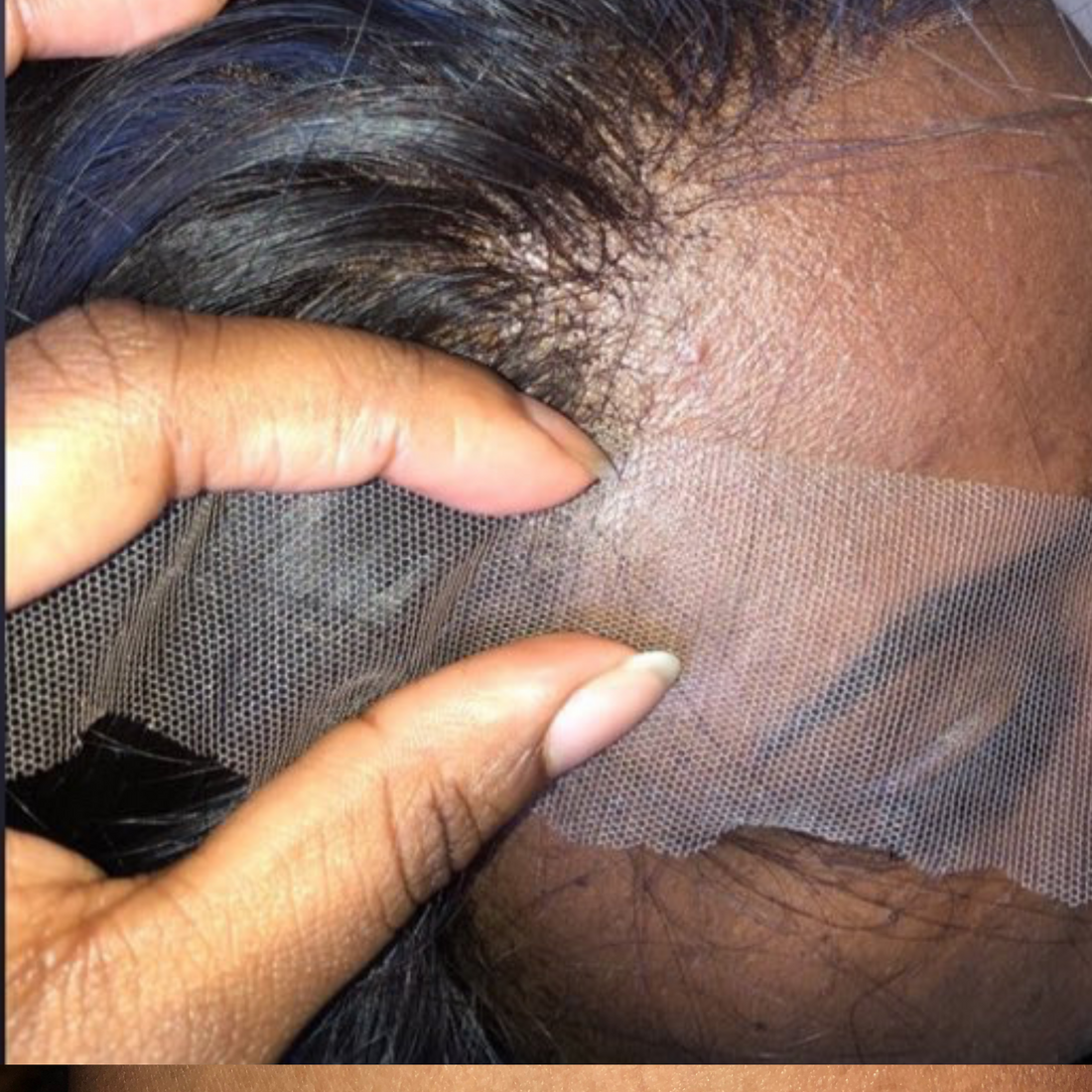 7 Expert Tips for a Flawless Lace Tint
Hey there lovely! Lace tinting can be the solution for you if you want to give your lace wig or closure a brand-new appearance. By matching the lace color to your skin tone, you may achieve a hairline that is more smooth and more realistic-looking.


I've compiled a list of 10 suggestions for you to follow as an industry expert to get a flawless lace tint:
Choose the right color: It's important to choose a color that closely matches your skin tone. In order to get, your perfect shade on your own checks out this blog post here. Alternatively, we can help you here!

Test a small patch.  Before you dye the entire lace base, it's a good idea to test a small patch of lace to make sure you're happy with the color. 

Use a product specifically for lace: Regular hair dye is too harsh for lace. Also, it sometimes doesn't even do the job at all.  So make sure you use a specially formulated lace tint.

Protect the hair: Cover your hair with a plastic cap or wrap to protect it from the dye. A bonus tip is if you're tinting a wig with blonde hair, be sure to use a brush to apply. This is because blonde hair can easily take on the color permanently. 

Follow the instructions: Each lace tint is different, so make sure you read and follow the instructions carefully.

Wear gloves: To avoid staining your hands, be sure to wear gloves while applying the product. Lace Tint can tain your skin. Also, a lot of lace tint on the market is synthetic ingredient based and can cause irritation. If you're looking for an all-natural lace tint look no further than our professional formula here.

Be patient. Lace tinting can be a time-consuming process. This is especially true if you're unsure of your shade and are testing different variations. So so make sure you set aside enough time to get it done.
Lace tinting can be a great way to give your wig or closure a fresh new look, but it's important to follow these tips to ensure a flawless result. With a little patience and care, you'll be rocking your new and improved lace in no time!
Until next time x