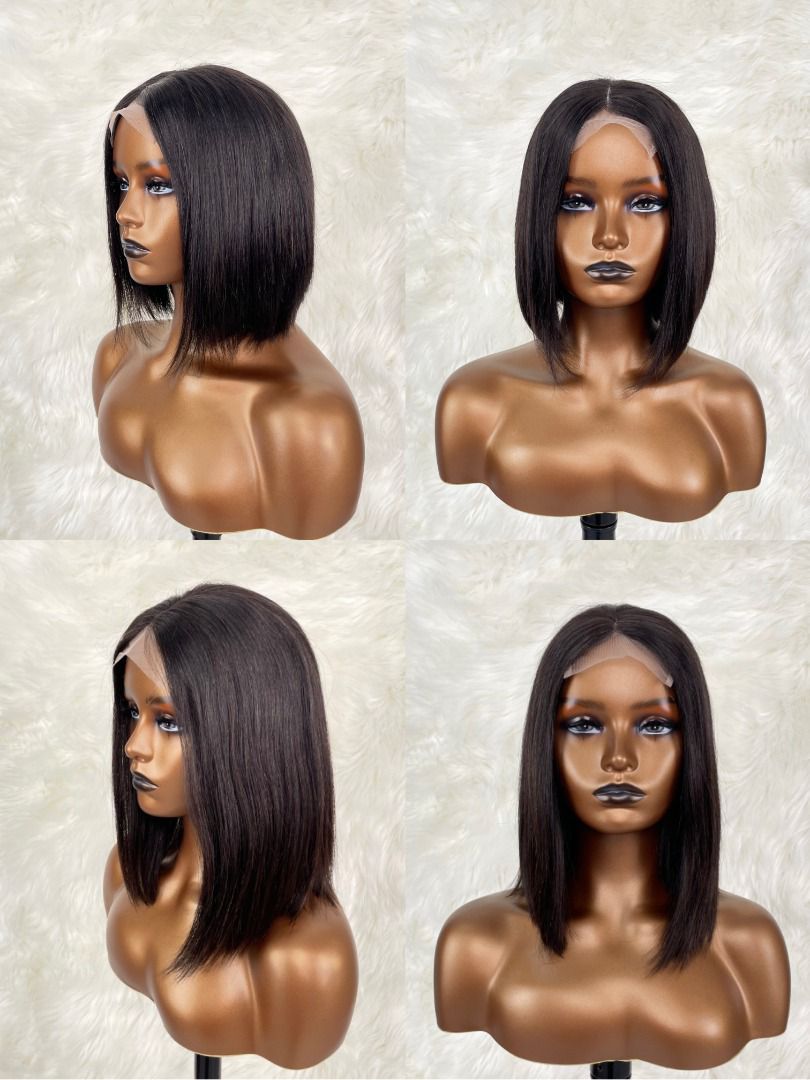 Why Wig Consultations are Important
"Wig consultations are the perfect opportunity for you as the customer to really hammer down on the nitty-gritty with what you expect to get from your wig."

Everybody is different, and not all the wigs that you see on social media will be suitable for you and your needs as these are dependent on a range 

of things including your lifestyle, and on your access to certain products and services in general.

So usually what happens at a consultation is that your stylist or vendor  will be able to show you the options they have available to you.  It is from there you can ask your questions about installation and maintenance including general queries around your wigs. From a professional's point of view I have come up with these pillar questions as a template for you to go through your consultation smoothly, and of course to be happy with your wig purchase in the end! 
How long will my wig last- This is an important question because you need to know the quality of the hair that is being used on the wig. This will save a lot of heartache in the future. If you just want something that you don't need to last a very long time, let's say 1 to 2 years then that needs to be made clear so that you are not sold a product that you don't need. Likewise if you need the wig to last a long time you need to make sure you are not getting a subpar product that won't last you a long time. Five years plus is a long time. One to 2 years is not a long time especially if you will be wearing that wig on a daily basis. The hair and lace will undergo more stress than say an occasional wig. Wig that lasts five years plus is usually made of 100% human hair and is not mixed with synthetic hairs. 

What is the application method for this wig- This may be difficult if you're buying a wig online, but still it's a question that you should ask via dm or email. If the recommendation is to just use Glue, you should raise your eyebrows because that usually means the Wig is a generic size. If you're buying a small medium or large wig, you need to make sure you know your head size. There is a plethora of wig measuring guides on Google, just put in Google how to measure your head for a wig and the options will come up. A glueless wig is usually made to measure, so you can be more confident of a great fit. 

Is it fully customised -  full customisation and includes styling the hairline, tinting the lace colour to match your complexion, and made to measure. The generic sized wigs may have all of these except it being made to measure. 

How do I maintain the wig-  in terms of washing and styling, products to use and the ones to avoid. make sure you ask all these questions from your supplier so that you are fully aware that what you are doing is healthy and safe and will help keep your wig in optimum condition.

what type of lace is being used-  some wigs can be irritating to the scalp. Usually the thicker Asian lace is quite irritating to some people, so they need a thinner lace at the front. Thicker lace lasts longer. Keep these in mind 

How will I be able to style the wig?- A high ponytail with a lace frontal wig is super unlikely! Make sure you clearly stipulate the styles you want with the wig. That way the seller can advise you of the styling options that work. 
If the seller does not offer wig consultations that is a clear red flag. Perhaps you should avoid them because if there is an issue later down the line they most likely will not be able to help you. So take your consultation seriously, buying lace wigs is not the same as just buying an item of clothing that is your size, you need to make sure that all of your queries are taken into account to make sure you avoid problems in the future and make a sound investment.
Getting a new wig is fun! Enjoy 
Belinda ❤️