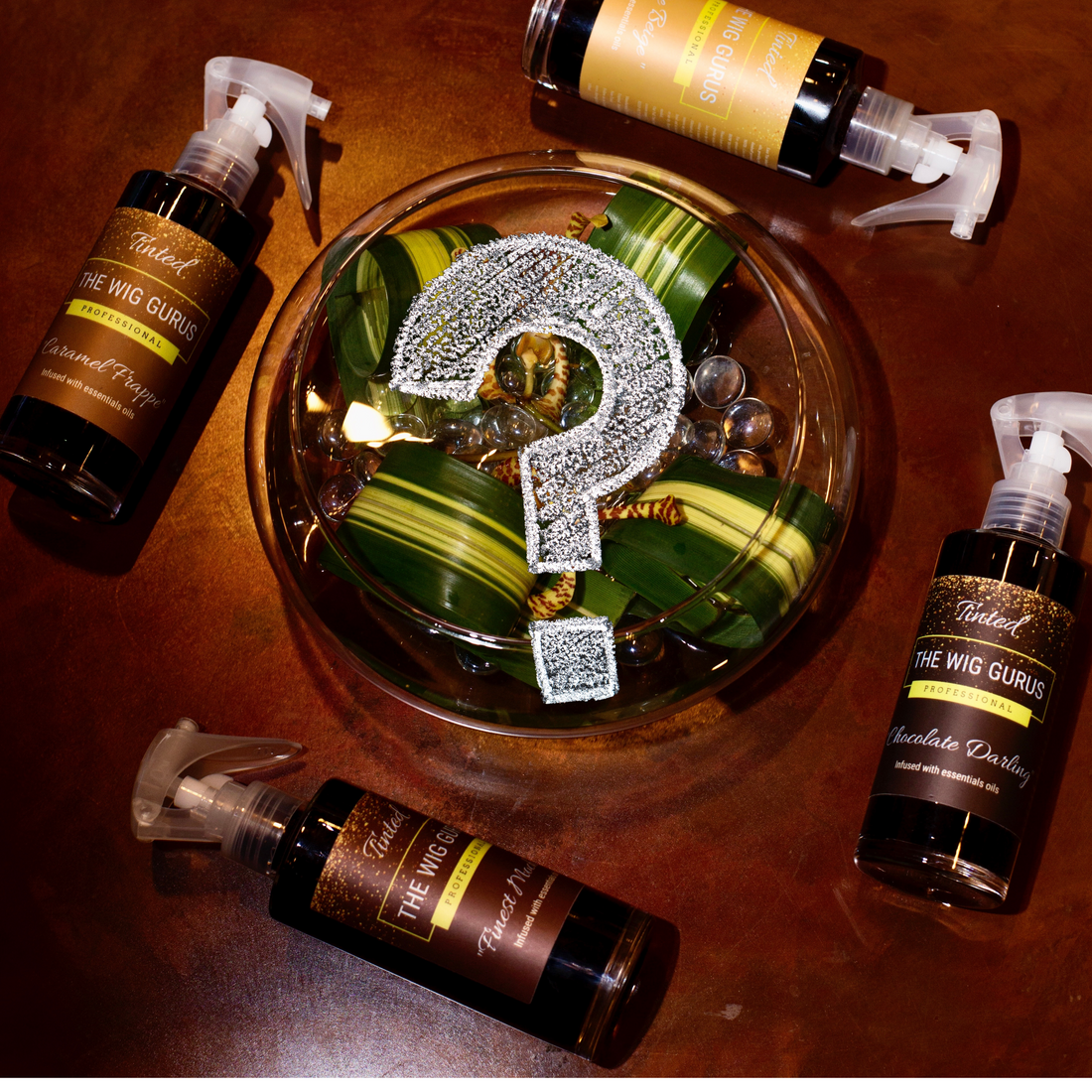 Where to buy lace tint spray
As a millennial highly melanated woman, it's important to have access to high-quality beauty products that not only work well but also align with your values and preferences. If you're in the market for a lace tint spray, you'll be glad to know that our website is the go-to destination for professional-grade products that are focused on using all-natural ingredients.
Why The Wig Gurus Lace Tint?
Our lace tint spray is perfect for adding that essential pop of color to your lace front wigs, closures, and frontals. It's a great way to switch up your look without committing to a permanent dye job. And because our formula is made with all-natural ingredients, you can feel good about using it on your hair and scalp.
But our products aren't just for professional hairstylists - we are also available to the general public. Whether you're a seasoned pro or a beginner, our products are easy to use and deliver professional-level results. And if you're not sure which shade is right for you, our team is here to help. Simply send us an email or DM us on Instagram. We will be more than happy to help you choose the perfect color.
So why wait? If you want to add some color and flair to your lace front wigs, or if you have just recently got a tan and need some more shades. Head on over to our website and check out our selection of lace tint spray. With our all-natural formula and expert customer service, you can trust that you're getting the best product and support on the market.
More Features 
Another great thing about our lace tint spray is that it's highly customizable. Whether you want a subtle hint of color or a bold and vibrant hue. Our spray can help you achieve the look you want. And because it's a spray, it's easy to apply and provides even coverage without any hassle. Simply shake the bottle well, and hold it about 6 inches away from your lace front wig or closure. Next just spray evenly and let fully airdry.
If you're worried about damaging your hair or lace, don't be! Our all-natural formula is gentle on both, and is designed to nourish and strengthen your hair while adding color. Plus, our formula is free from harsh chemicals and synthetic dyes, making it a safer and healthier option for your hair and scalp.
Another great feature of our lace tint spray is that it's long-lasting. When applied properly, it can last for several weeks without fading or smudging. And when it's time for a change, simply wash it out with shampoo and conditioner and you're ready for a new color.
Next Steps...
Overall, if you're a millennial highly melanated woman looking for a high-quality, all-natural lace tint spray, our website is the place to be. With our professional-grade formula and expert customer service, we have everything you need to achieve the perfect look. So don't wait - visit us today and see what our lace tint spray can do for you!
If you're interested in learning more about wigs and lace tint, be sure to check out our other blog posts. We have a wealth of information and tips on everything from wig care and maintenance to choosing the right color and style for your needs. Our blog is a great resource for anyone looking to get the most out of their wig. Also to keep it looking its best. So if you have any questions or just want to learn more about wigs and lace tint, be sure to explore our blog and see what we have to offer.
Until next time! x