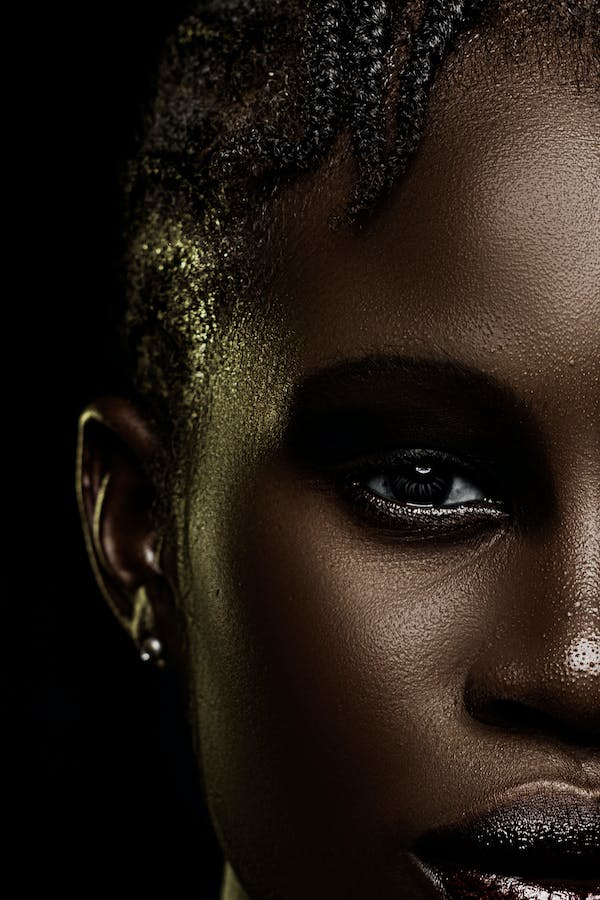 Lace Tinting for Dark Skin Tones: How to Achieve a Flawless Finish
Hey lovely, When it comes to lace tinting lace for dark skin it's not as daunting as people may think. It's a simple process when you take the main points in this blog into consideration. Your first line of defense is getting a shade match if you're completely new.
In fact, for us here at the wig gurus, our darkest shade of lace tint, Chocolate Darling is one of the most popular shades we sell. So why do we get so many questions on tinting lace for dark skin? Check out our main tips for this.
What is dark skin?
Skin color for black women is a somewhat controversial topic as what someone deems dark skin, another may not agree. To keep things simple for us over here, we class it as the deepest end of the spectrum of melanin tones. As we established in our previous very detailed blog on how to choose your lace tint shade, skin tone is also made up of undertones. It's actually these undertones that can sway a customer in terms of the single shade or multiple shades they choose.
What are the main points to consider when tinting for dark skin tones
1- Get a shade match. This is your first line of defense if you are unsure about this whole process. Getting one is very quick and easy and you can do so here. 
2- What is the color of the lace you're tinting? Probably one of the most important points. Dark skin has the advantage of opting for darker lace as a starting point. Medium and dark brown lace can be tinted. However, the challenge here is the undertones. There are undertones in your lace, in your skin, and in the lace tint. If these do not align there is a problem. The way we solve this is to tint a medium brown lace or lighter for dark skin. Please Avoid dark brown lace as the undertones can be completely off. 
3- Undertones. Following on from our previous point, undertones are pretty much the deciding factor when choosing a shade for tinting. If you're dark skin and warm undertones- you will most likely have to mix shades. If you have cool or neutral undertones you can usually get away with just using one shade.
4- Mixing shades. If you're unsure of your shade but know you're dark skin. You most likely will have to mix shades in this instance from our experience.
5- Test the shade. Test the shade on your lace color. Then test against your skin to see if the tones are correct. 
Other things to consider
6- Apply more tint. As a general rule of thumb, the more lace tint you use, the deeper the tone gets. For our very melanated queens who are usually afraid that the shade is not dark enough, just use more product! You will undoubtedly reach your desired shade this way. 
7- Reapply. We have seen over the years that darker skin tones should reapply the lace tint when they feel it's fading. This helps to keep the tone vibrant, natural and fresh. 
8- Purchase quality lace tint. If you ignore everything else here, do not ignore this. The quality of your lace tint will change everything. We know that it is easy to just go for the cheapest option but again from experience, this is simply just not true. Investing in a quality all-natural lace tint with a professional formula not only tints your lace but protects your skin and scalp. As black women, we have the highest rate of traction alopecia. Protecting the hair should always be the first priority. Other lace tints contain a host of synthetic ingredients that does more harm than good in the long term. You can purchase our professional range here.
Happy tinting, until next time x